Rando chevrières-pierre d'la bauche
Event date
Start time
09:30 (am)
Event description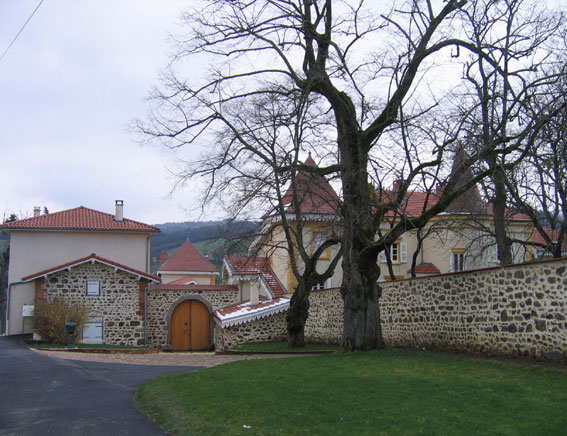 Château de Montuclas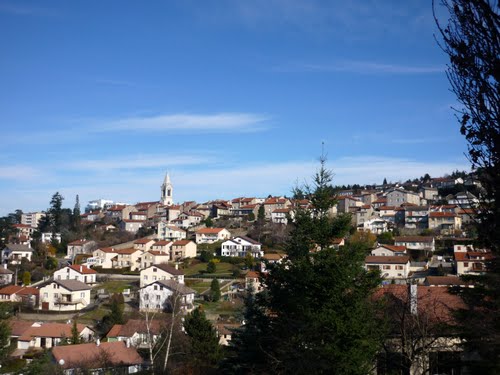 Saint-Héand
Le temps de ce dimanche de février ne devrait pas être défavorable à la randonnée à condition d'être bien équipé contre le froid et d'avoir la possibilité de se réfugier dans un café pour y manger les pique-niques.
Je propose donc une randonnée pédestre en boucle d'une longueur d'environ 23 km au départ de Chevrières, passant par le château de Montuclas et le sommet de Pierre de la Bauche (vaste panorama, voir photo du haut), puis par Saint-Héand, avec retour par Aveizieux.
Vu qu'il y a peu de chance que le temps de ce jour de février se prête au pique-nique (Ce serait dans ce cas peu probable aux tables de pique-nique de la zone de loisirs de Saint-Héand.), on se réfugiera sans doute pour se restaurer dans un café de Saint-Héand.
Avec sa longueur et un dénivelé non négligeable (beaucoup de petite montées et petites descentes) et même si l'allure sera loin d'être marathonienne, cette randonnée s'adresse à des randonneurs entraînés. Ne pas oublier d'apporter son pique-nique et de l'eau.
Liste d'attente non acceptée au Jour J.
Sortie annulée dans le cas (peu probable) où la météo prévoirait suffisamment de neige pour faire des raquettes où que ce soit dans le Pilat ou les Monts du Forez et remplacée alors par une randonnée raquettes dans l'un ou l'autre de ces deux massifs en fonction de l'enneigement. Les inscrits à cette sortie seront prévenus de cette annulation avant qu'elle ait lieu de façon à pouvoir s'inscrire en priorité à cette sortie raquettes.
Multiple registration possible?
Maximum slots available
No
Tell your friends to create an account!
12
Exact address
meeting location
To know the exact rendez-vous point, log in!
To know the exact rendez-vous point, log in!
List of registered members
(12/12 , available: 0)