Randonnée des crêtes et de riverie
Event date
Start time
09:20 (am)
Event description
Free event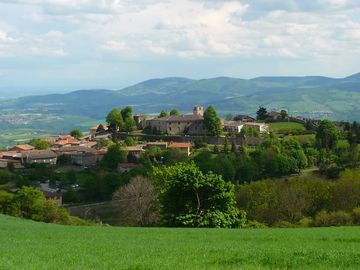 Riverie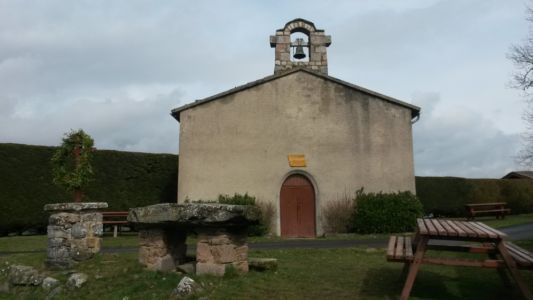 Chapelle Saint-Appolinaire
Sortie lancée aussi sur OVS-Lyon.

Le temps de ce dimanche de début avril ne devrait pas être défavorable à la randonnée à condition d'avoir la possibilité de se réfugier dans un abri pour y manger les pique-niques en cas de pluie.
Je vous invite donc à vous joindre à notre petit groupe de randonneurs de Feurs pour une randonnée pédestre en boucle d'une longueur d'environ 25 km au départ de Lamure (commune de Larajasse) et passant par le Crêt Malherbe, Sainte-Catherine rejoint par une ligne de crêtes dominant la vallée du Gier, et le village médiéval de Riverie, avec retour par la grotte de la Madone et la chapelle Saint-Appolinaire.
On pique-niquera aux tables de pique-nique de l'étang du Perthuis (voir photo du haut), proche de Sainte-Catherine, à moins que le temps ne se prête pas vraiment au pique-nique en plein air, auquel cas on prendra comme abri le lavoir de Riverie et on raccourcira un peu la randonnée en ne passant pas au Crêt Malherbe laquelle randonnée ne fera plus alors qu'environ 22 km. Ne pas oublier d'apporter son pique-nique et de de l'eau.
Avec sa longueur et pas mal de dénivelé et même si l'allure sera loin d'être marathonienne, cette randonnée s'adresse à des randonneurs entraînés.
Liste d'attente non acceptée au Jour J.
Multiple registration possible?
Maximum slots available
No
Tell your friends to create an account!
12
Exact address
meeting location
To know the exact rendez-vous point, log in!
To know the exact rendez-vous point, log in!
List of registered members
(4/12 , available: 8)